Product Description
Aetertek AT-211D Dog Training Collar with 3 modes: vibration, shock and beep. 10 levels of accurate static shock stimulation. Train up to 2 dogs (separately or simultaneously) with extra receivers.used to help correct Barking, Walking, Leash Training, Sitting, Aggression, and other Behavioral Obedience.
Designed for small dogs or large cat weighting from 10 lbs to 50 lbs. Adjustable TPU strap length from 2" to 9" with high strength, high toughness, easy to clean and cut.
Remote is highly fit with palm structure and handle it with soft and comfortable feeling. Gold-plated antenna pedestal and charging head, with outstanding signal emitted characteristic, color will not fade, never oxidized
Rechargeable remote control and receiver collar. Apply the most advanced design, electromagnetic induction switch solution, on the power ON/OFF switch to ensure unlimited accurate switch, more convenient and reliable.
1 year warranty. All the products CE, FCC, RTTE, ROHS approved.All of our effort are for pets and our users.
Water-resistant dog trainer, pls DO NOT make your dog wear it when swim. The receiver is very small, so does the battery. Normally, the receiver can last 1-2 days after one full charge.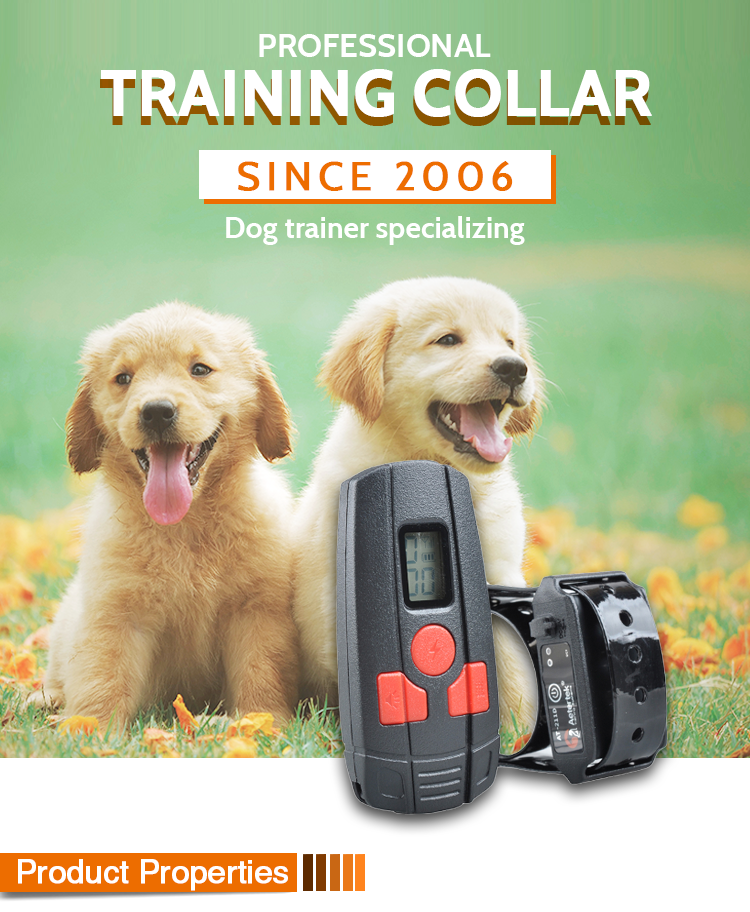 Features
*Can be used as 1 dog or 2 dogs remote dog training collar system. In dog 00 mode, both dogs will be corrected

*Quick and straightforward pairing process.
*All our models legally use the 915 MHz frequency segment.
*We promise to offer best customer service.If you have any concerns, please feel free to contact us, we will provide professional customer service within 24 hours.