Product Description
AT-211D is a perfect dog trainer specially designed for small-sized dogs below 10kg (22pounds) weight or 40cm(1.3feet) height. It offers the compacted transmitter and acquisitive receiver, the receiver only weighs at 1ounce.
AT-211D has a LCD screen to show all information in processing.
AT-211D adopts a breakthrough technology called Magnetic Non-touch Match technology (MNT) which allows user to sync the receiver with transmitter by getting them near together instead of press buttons as traditional method.
AT-211D is packed with features such as a 273-yard (or 250M) range, 0-10 stimulation correction levels, constant vibration and warning Beep sound.
AT-211D transmitter and receiver are both rechargeable via the 2.5pin ports supplied.
AT-211D offers 1-1 and 1-2 system which makes one transmitter to control 2 receivers separately or simultaneously.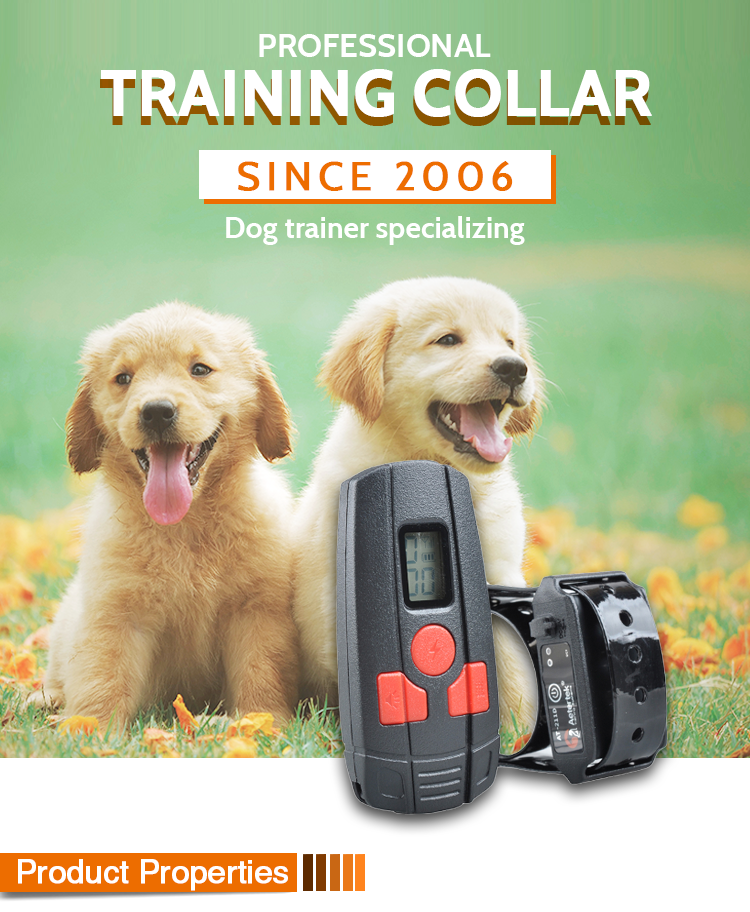 Features
*Can be used as 1 dog or 2 dogs remote dog training collar system. In dog 00 mode, both dogs will be corrected
*Aetertek receivers using 5.0MM pore size on charging port which can be charged repeatedly and never deformation and worn, 100% Safety and reliability.
*Power saving design with Automatic Standby and Memory Function. remote will go into sleep mode if no use within 3 mins.
*Quick and straightforward pairing process.
*Remote control dog trainer with range up to 300M and signal can pass through obstacles, such as walls and fences.
*All our models legally use the 915 MHz frequency segment.
*We promise to offer best customer service.If you have any concerns, please feel free to contact us, we will provide professional customer service within 24 hours.