Product Description
AT-918C is a perfect dog trainer specially designed for middle-sized dogs with 11-30kg (24-66pounds) weight or 41-60cm height (1.35-2feet). It offers the compacted transmitter and acquisitive receiver, the receiver weighs at 2.8 ounces.
AT-918C offers 1-1 and 1-2 system which makes one transmitter to control 2 receivers separately or simultaneously.
AT-918C`s transmitter and receiver are both rechargeable via the 2 5.1pin ports supplied, and its receiver is absolutely waterproof which we call it Submersible.
The whole system adopts a breakthrough technology called Magnetic Non-touch Match technology (MNT) which allows user to sync the receiver with transmitter by getting them near together instead of press buttons as traditional method.
AT-918C is packed with features such as a 600-yard (or 550M) range, 0-9 stimulation correction levels, constant vibration, warning Beep sound and intelligent anti bark function (the receiver itself could be used as a bark stop collar) .
AT-918 system is well fabricated with super materials, For example, key connection parts are plated with gold which guaranteed long-term super connection effect; the whole system is well packing with a fabric portable bag which guaranteed user carry it anywhere without missing any small accessories; the lanyard for transmitter is processed by thermal-transferred printing which guaranteed it will never be faded.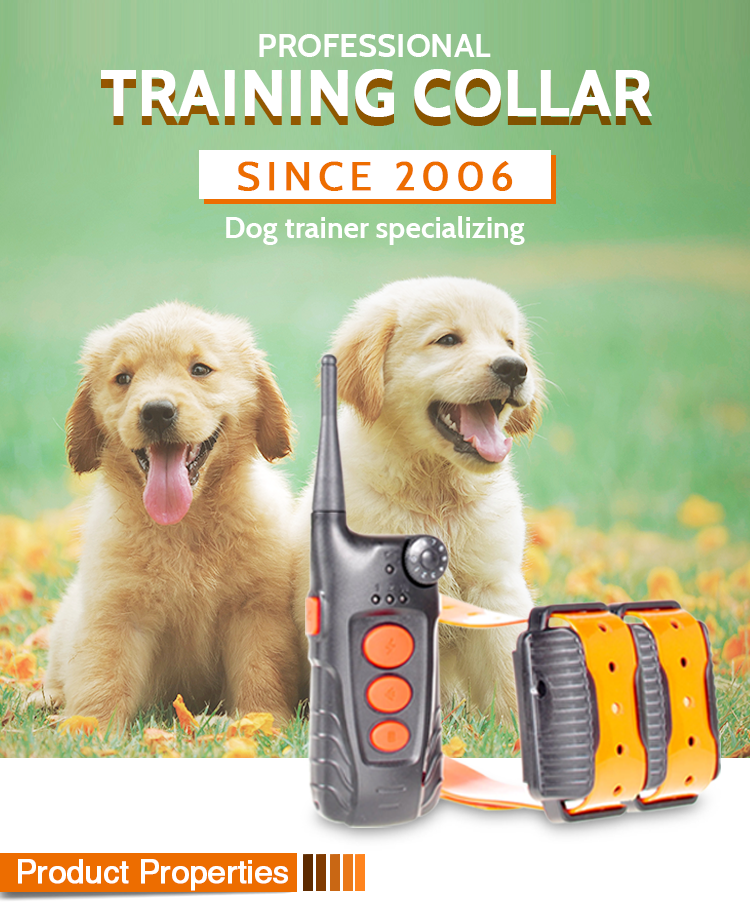 Main Features for AT-918C
* 550M remote range
* Rubber button
* Beep, vibration and shock correction method,
* Can be used for 1 or 2 dogs,
* 9 levels for shock ,beep and vibration function ,
* submersible receiver ,
* Rechargeable transmitter and receiver
* Aetertek brand